Commissioned by creative directors Rhonda Rubinstein and David Peters, the house was designed with the renown architect – and Kingsburg neighbour – Brian MacKay-Lyons. Its simplicity and unexpected placement on an eight-degree slope play upon the viewer's perceptions and led to its name: Sliding House. The cool exterior opens up to reveal a serene warm interior finished entirely in poplar hardwood. The window band that extends along the entire south side floods the main floor with light and maximizes the view to Romkey Pond and Hirtles Beach, a spectacular three-mile-long strand that's just a short hike away or a few minutes by car.
Since its completion, the 1,700 sq-ft residence has attracted considerable attention, most recently in Dwell magazine (Jan–Feb 2017), the Italian design magazine Interni, and the Dutch magazine Villas, as well as earning the Lieutenant Governor's Award for Architecture. It features a generously-sized master bedroom, fully equipped kitchen, enclosed fireplace, flatscreen TV & DVD player, and wireless Internet access. The house sleeps four, making it ideal for a couple or small families, but no pets please.
Rentals are by the week, Sat–Sat. Rates (in CDN$) for 2023 are:
May – June: $2450/week
July – mid-Sept: $3150/week
mid-Sept – Nov: $2450/week
Send inquiries to: david94117 AT gmail DOT com, or use the Calendar to check availability, as found on our preferred rental service Boutique Homes.
Upper Kingsburg is a 90-minute drive from Halifax International Airport (YHZ); the town of Lunenburg – a UNESCO World Heritage Site – is just 15 minutes away. This is a great location for beach walks, ocean swims, river sailing, hiking, music and craft festivals, fine dining, star gazing, golfing, horseback riding, vineyard tours...or just relaxing!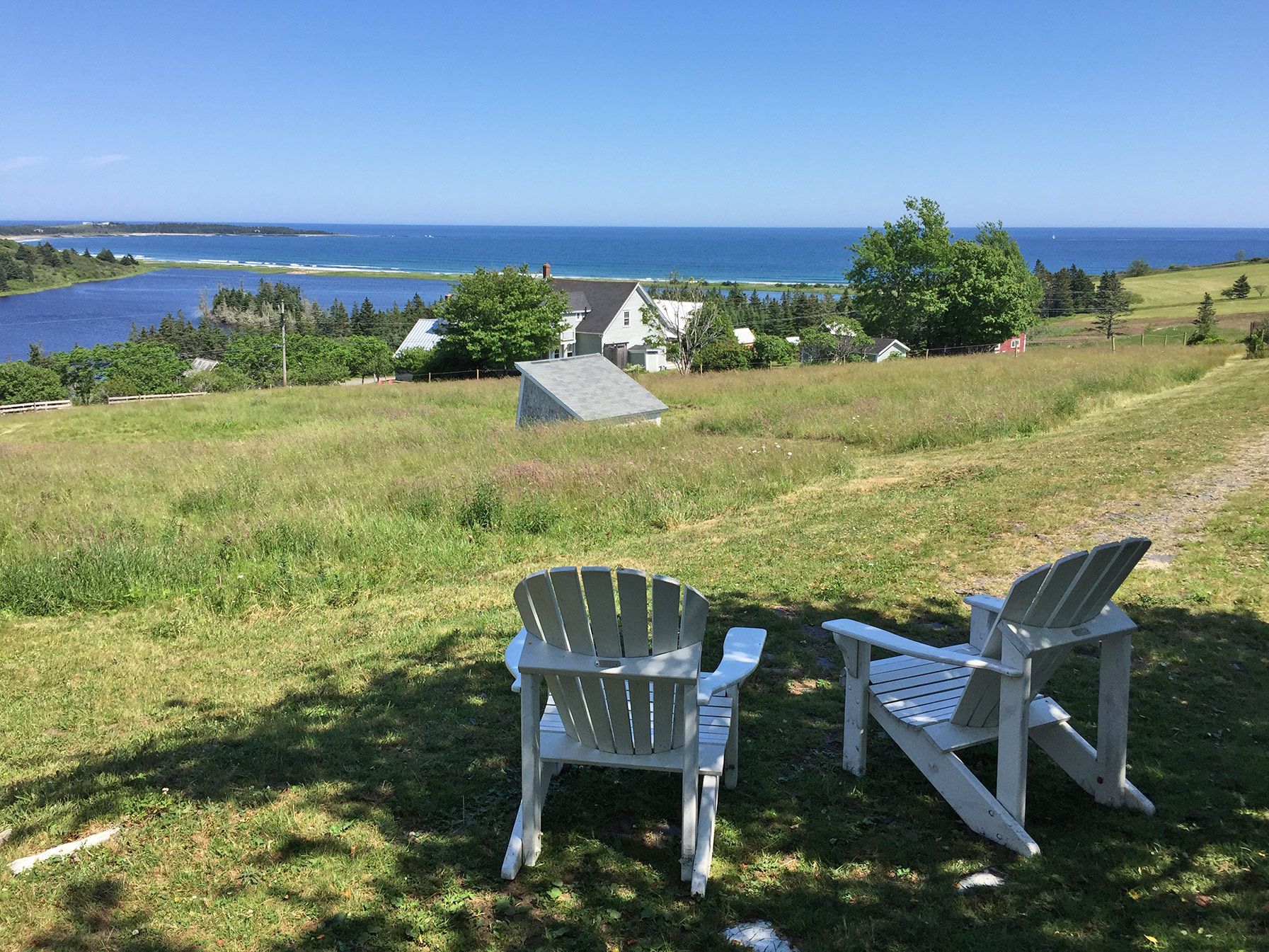 A perfect summer afternoon.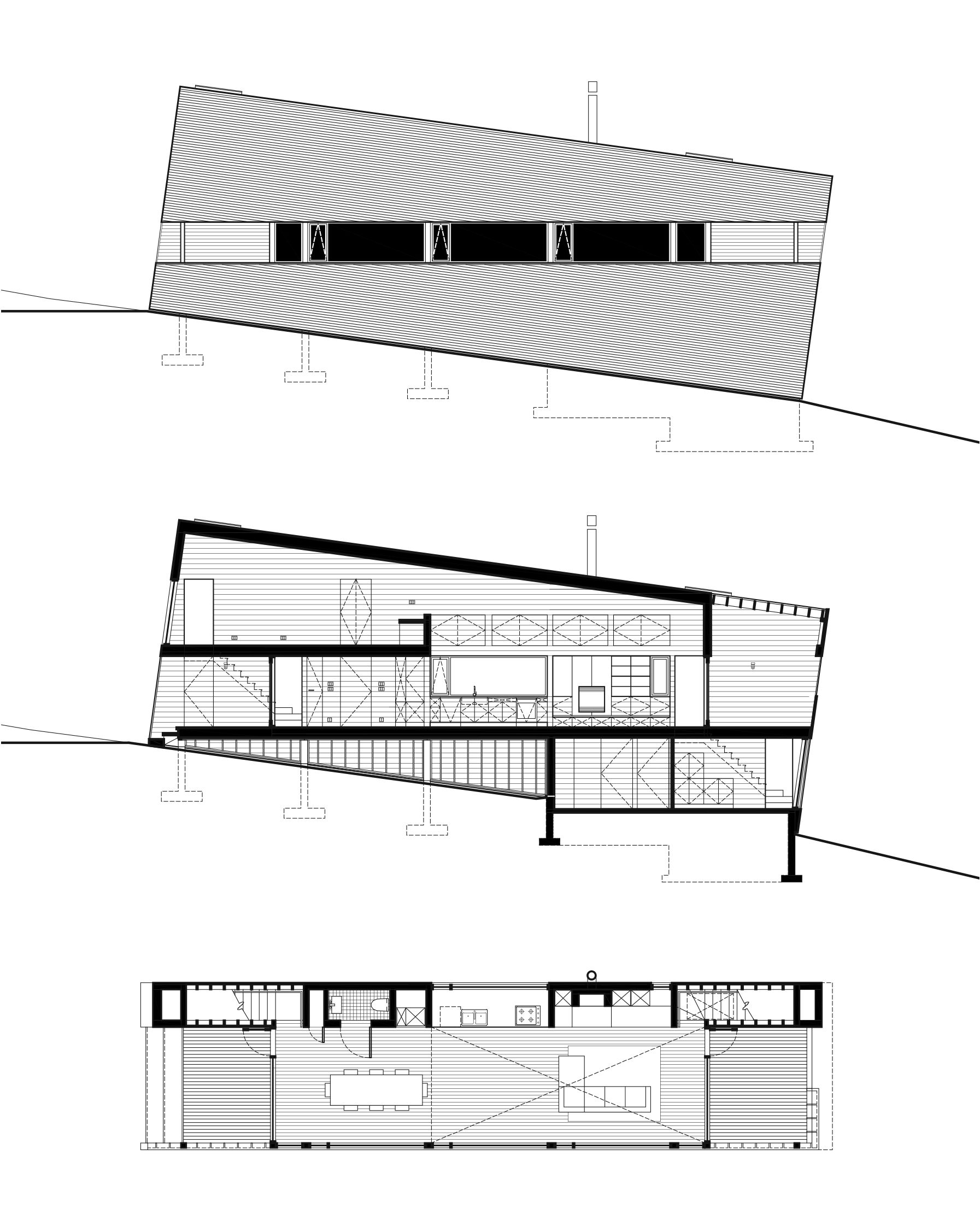 Technical drawings of Sliding House by MacKay-Lyons Sweetapple Architects.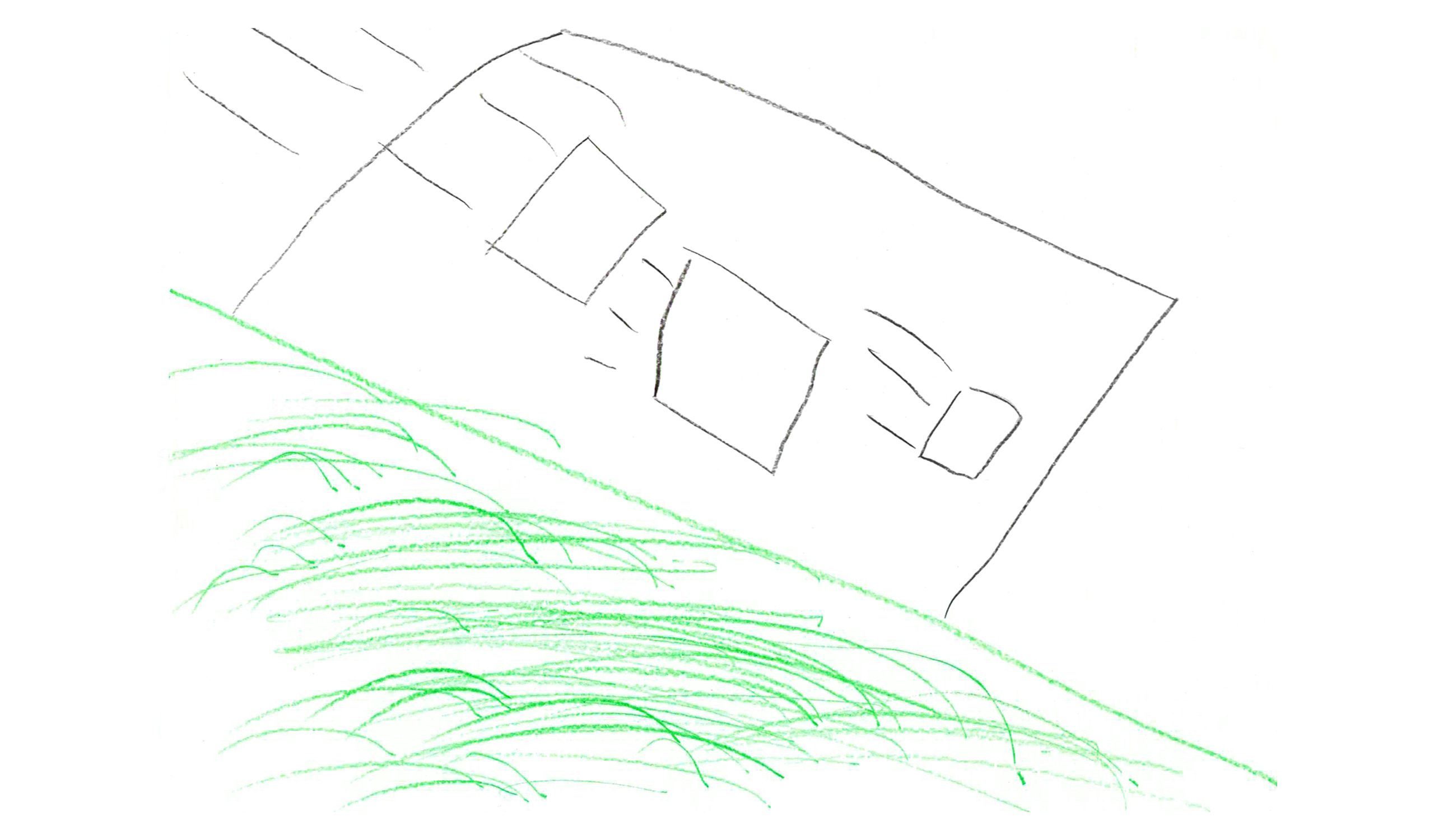 One of many drawings by visitors who were inspired by Sliding House.